Welcome to Friday Photo Flashback,
as hosted by Alicia @
More Than Words
!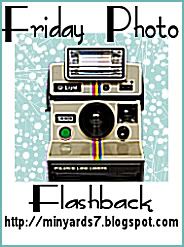 Ok, so I am
really
bad at calculating dates and years, but one thing I can say for almost certain is that this was little ol' me in first grade! :-) Yeah, I am pretty sure this was not a kindergarten picture, although I guess it could have been.
I know that it was not second grade, because I did not have a perm yet.
Living in His JOY, HOPE, and PEACE...