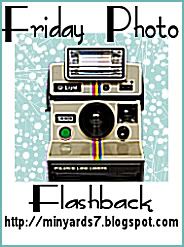 The photo below was taken in 1990 after D.T. got out of the hospital in Romania. He had been in the hospital for 2 months after being shot in the
Romanian Revolution in December of 1989
. The children in the picture are all of his nieces and nephews.
My hero
Here he is again with 3 of his nieces and one niece-in-law who was not in the original picture. Hmmm.... America has sure been good to him, huh?!? ;-)
Brownie points for anyone who can you tell who is who... :-)
Living in His JOY, HOPE, and PEACE...
***Don't forget to
pray
for someone today!