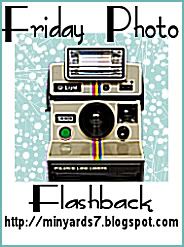 This picture was taken of D.T. in the hospital after the
Romanian Revolution of 1989
. Like many others in the military there, he was shot and wounded, and very
lucky
blessed to be alive.
Many, many others
were not so fortunate, and that
could have been
him. He spent
2 months
recovering in the hospital and dealing with blood clots in his leg after having surgery to repair his injuries.
Today, I
choose joy
in my husband, and I am so grateful that God spared his life.
Living in His JOY, HOPE, and PEACE...
***Don't forget to
pray
for someone today!