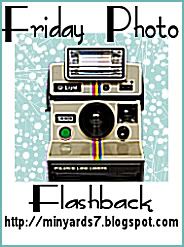 I have been looking for this picture for awhile now, and finally ran across it! I figured the easiest way to get it digital was to take a picture of the picture. ;-)
This is me and my future flower girl when she was just a baby. :-) So cute! Our families went to the same church. What is up with my glasses, though? Oh. my. goodness! I was about 13 in this picture.
Here we are on my wedding day.
...and here she is NOW! What a lovely young lady she has become! Oh my, though! I'm starting to feel just a tad bit old. ;-)
*****
Today, I
choose joy
in the many Christian friends God has brought my way throughout the years. What a blessing to have like-minded people that model Christ and help us to grow in our walk with the LORD!
Living in His JOY, HOPE, and PEACE...
***Don't forget to
pray
for someone today!