Welcome to Friday Photo Flashback,
as hosted by
Alicia @ More Than Words!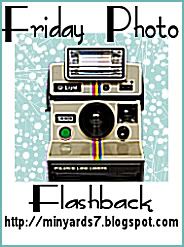 Speaking of music from
yesterday's post
, did you know that D.T. has a degree in music? ...and that he used to teach music at a Christian school?
...and that we used to sing together in a group at our old church?
...and that he's got a killer voice that I could just listen to forever?
He does! :-)
Today, I
choose joy
in hearing my husband's beautiful voice, each and every day!
Living in His JOY, HOPE, and PEACE...
***Don't forget to
pray
for someone today!