Welcome to Friday Photo Flashback, as hosted by Alicia at
More Than Words
!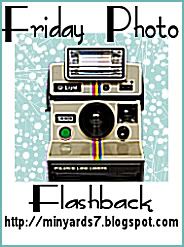 This picture was taken of D.T. and his parents in their living room in 1973 or 1974. Two years before I was even born. Cradle robber! ;-)
It's funny. I totally think D.T. looks like his mom in this picture... and his dad! It is such a good blend! :-) When I met D.T., I thought he looked
exactly
like his dad, but through the years, I have been able to see his mom's eyes and nose so much more.
I LOVE the way his dad is looking at him in this picture, and I LOVE all the toys on the shelf in the background. D.T.'s dad loved to collect those. Just perfect!
Living in His JOY, HOPE, and PEACE...
***Don't forget to
pray
for someone today!