Welcome to Friday Photo Flashback, as hosted by Alicia at More than Words!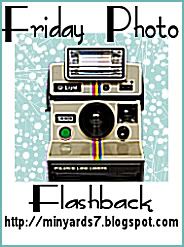 This one goes WAAAAAYY back...
definitely before the days of digital cameras! Not sure exactly how old I am here. I'm thinking, like 2, maybe?
Aren't I cute? Okay, everyone, all together now... Aaaaaww!!! :-)
Living in His JOY, HOPE, and PEACE...
***Don't forget to
pray
for someone today!