Welcome to Friday Photo Flashback,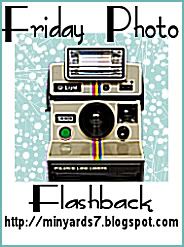 I snapped a picture of this picture the last time I was visiting my parents. I don't know how old I was. 14? 15? 16? Somewhere in that range. Even if it was when I was 16, that is an entire lifetime ago. 18 years!!!
(shhh... don't tell anybody... I'll be 34 in 3 days. Yikes!)
I like the picture, and I remember really liking that dress. I always thought it made me look skinny. ;-) I think I really looked a lot like my mom, too, when she was the same age... whatever that age
was
. LOL! :-)
Living in His JOY, HOPE, and PEACE...
Wanna follow along? Click here!