It's been a little while since I have participated in this, but I have
missed
...
Friday Photo Flashback
, as hosted by Alicia at
More Than Words
!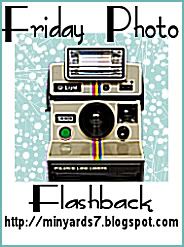 Join us as we look back at our old pre- or non-digital photos!
This photo I have chosen today is of D.T. cooking at the Sicilian restaurant he used to work at in PA. I LOVE the action in this shot. Man, was he
good
! Actually, he still is. Customers used to ask who was cooking that night, and he still gets asked about his stuff when we go back to visit.
All I can say is,
Hey, he's all mine
! ;0)
Living in His JOY, HOPE, and PEACE...
***Don't forget to
pray
for someone today!