Welcome to Friday Photo Flashback, as hosted by Alicia at
More Than Words
!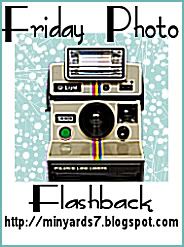 Yet another picture of me and my sister at
Disney World
. Can you tell we really like Disney World and can't wait to go back??? She is actually going this October. Without me.
Traitor.
Lucky duck. ;-)
Hmmmm.... what's with my tights? With tennis shoes??? Did anybody else wear those absolutely everywhere when you were little? No. Oh. Guess it was just me. And I'm noticing that my sister had the perm thing goin' on before me. Nah, nah, nah, nah, nah.
Bring on the killin'!
Living in His JOY, HOPE, and PEACE...
***Don't forget to
pray
for someone today!