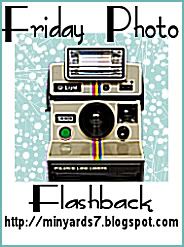 Welcome back to Friday Photo Flashback,
hosted by Alicia at
More Than Words
!
These two pictures were taken in 1996, I believe. Back then, D.T. and I were engaged and I was working as a nanny (not live-in) for these three precious girls who, by the way, were
adopted
. They were identical, but we could all tell them apart. :-)
I remember when I started helping out with this family, the girls were a bit younger than this. It was definitely neat, but tiring! Good thing I was young back then! ;-) Feed three, change three, read to three, rock three to sleep! Do it all. over. again. Everything happened in groups of THREE!!!
I wonder where they are now.... they would be like 14 or 15, I think? W.O.W.!!! I am truly gettin' old. :-(
Living in His JOY, HOPE, and PEACE...
***Don't forget to
pray
for someone today!