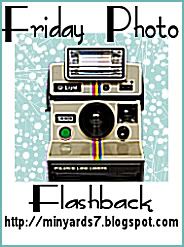 Welcome back to Friday Photo Flashback, hosted by Alicia at
More Than Words
!
High school graduation. 1994. Not skinny, but way skinnier than now. Long,
curly
permed hair. Fun fact: there were only
two
of us in our graduating class. Small, Christian school. Our school colors were red and white, so I guess that's why I am in
all
white. Wow, blinding against my super pale skin!
Fast-forward. College graduation. 2006. Yes, I took a waaay looooong hiatus.
Mmmmmm.... much better! Especially with the man standing next to me. ;-)
Living in His JOY, HOPE, and PEACE...
***Don't forget to
pray
for someone today!